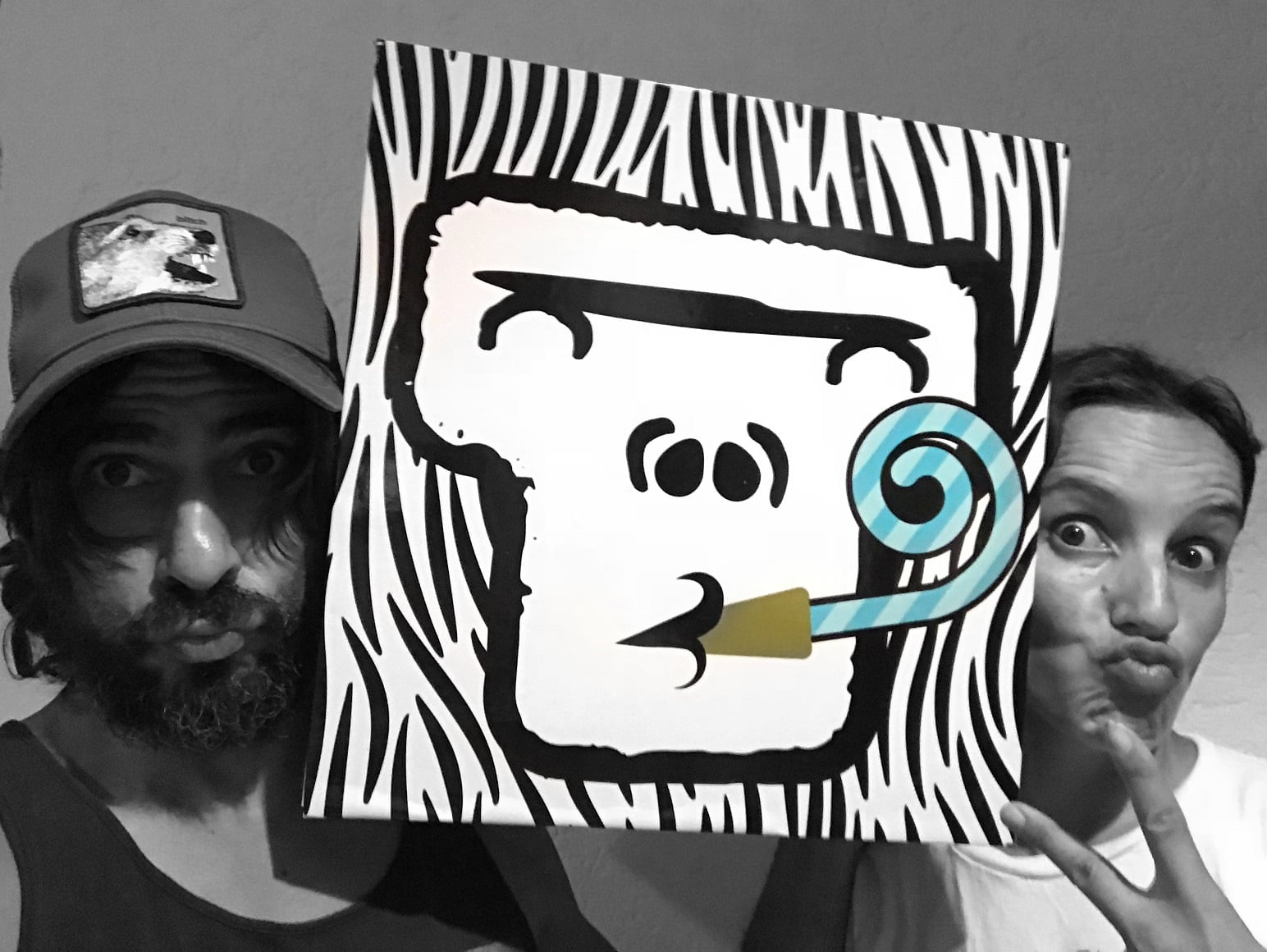 The Monkeys of Greet n' Pop
We believe that a present is only an excuse to give a personal thoughtful greeting. And many times a good greeting can be a beautiful present itself. Therefore after six years of development we came out with our Greet n' Pop NOTECARD, which can be a unique greeting card for your present or even a gift by itself.

Why a Monkey?
Because the monkey is our spirit animal, it's funky, smart, adorable, and fun to hang around with. See more here


www.instagram.com/monkeyzdo/



OUR VISION
We believe in the power of words, charging beautiful designs with significant inner meaning. The goal is to spread love and care with a handwritten personal greeting and unique foldable notecards.
DAVID MOSKOVICH
David is co - founder and lead developer of Greet n' Pop, owner and CEO of TRICHTER & MOSKOVICH (in short TR-MO) .

He was born and raised in Israel, studied industrial design and product development at HIT (Israel) and at Koeln Internation School of Design (KISD Germany).

His experience of 15 years varies from designing motorcycle gear in Germany to industrial designs of high-end shelving products.

David loves to take traditional products on the market, refreshing and reinventing them, to give them an innovative added value and adapting them into our new and fast-changing world. He is proud to have several patents registered under his name. While Mell is the creative head, David implements ideas and bring them to life.

Hand in hand is how Mell and David work which makes all of their projects fun to experience, and he enjoys seeing their passions combine to complement and serve each other.

Practicing Shaolin Kung Fu & Muay Thai together with Mell and his two junior monkeys soothes his soul.
AMAL SASSI MOSKOVICH
Mell is co-founder and lead designer of Greet n'Pop and heads her design agency Mellilu Designs.

Mell was raised, in North Africa and Germany. She graduated from Koeln Internation School of Design (KISD Germany) and was always inspired to conquer the world of design. While studying in Cologne, she met David, who not only turned out to be her soulmate, but also her personal cheerleader and business partner.

Mell started working in Ogilvy & Mather (Duesseldorf) and other creative studios for clients around the world creating design and production across all platforms. She specialized in brand design and more on

mellillu.com



Mell loves to surprise and make people happy. She believes in celebrating people which is why she became obsessed with the idea of creating one of a kind gift/ greeting card.

Her deep love for paper craft and bringing her created characters to life was the beginning of Greet n' Pop.

In her free time, she practices Shaolin Kung Fu & Muay Thai together with her Monkey King, and their two junior Monkeys.