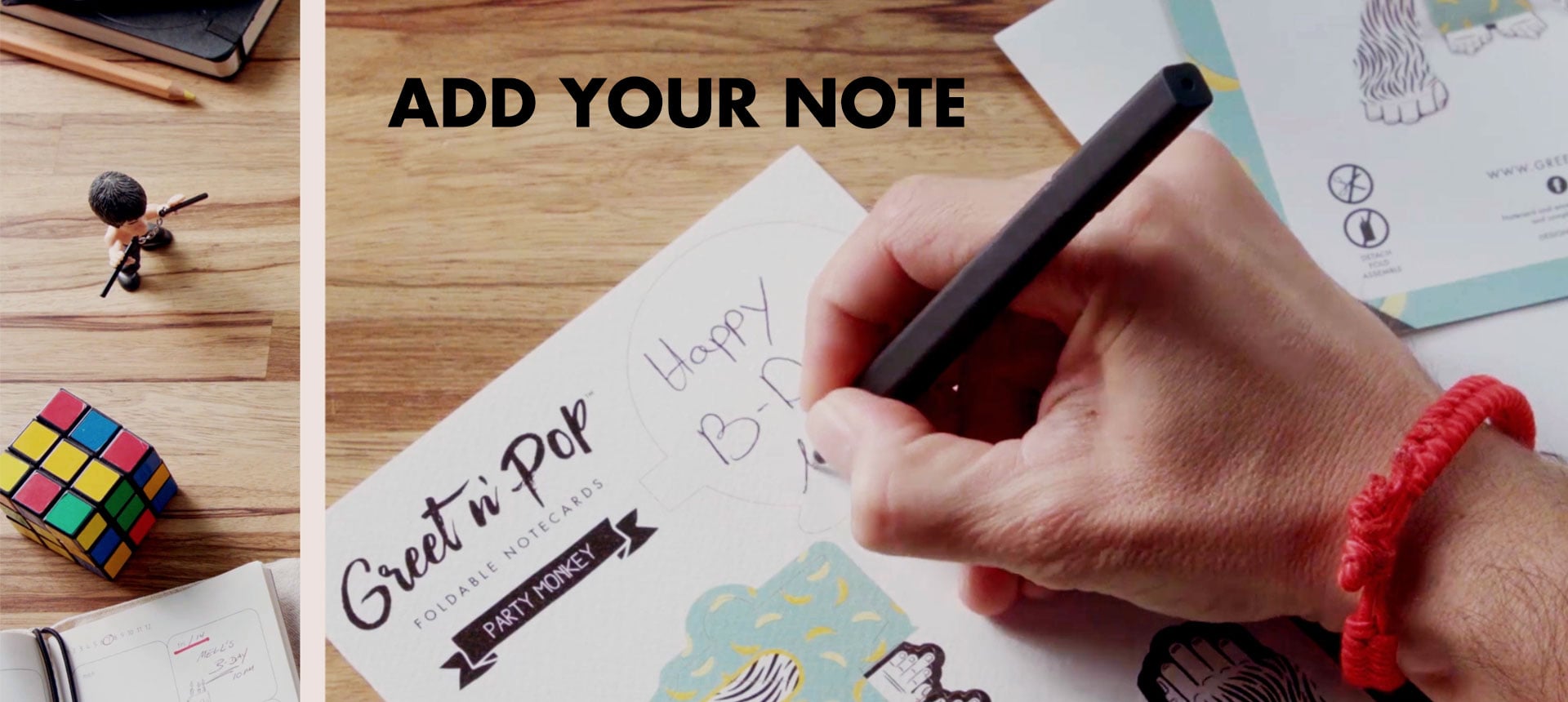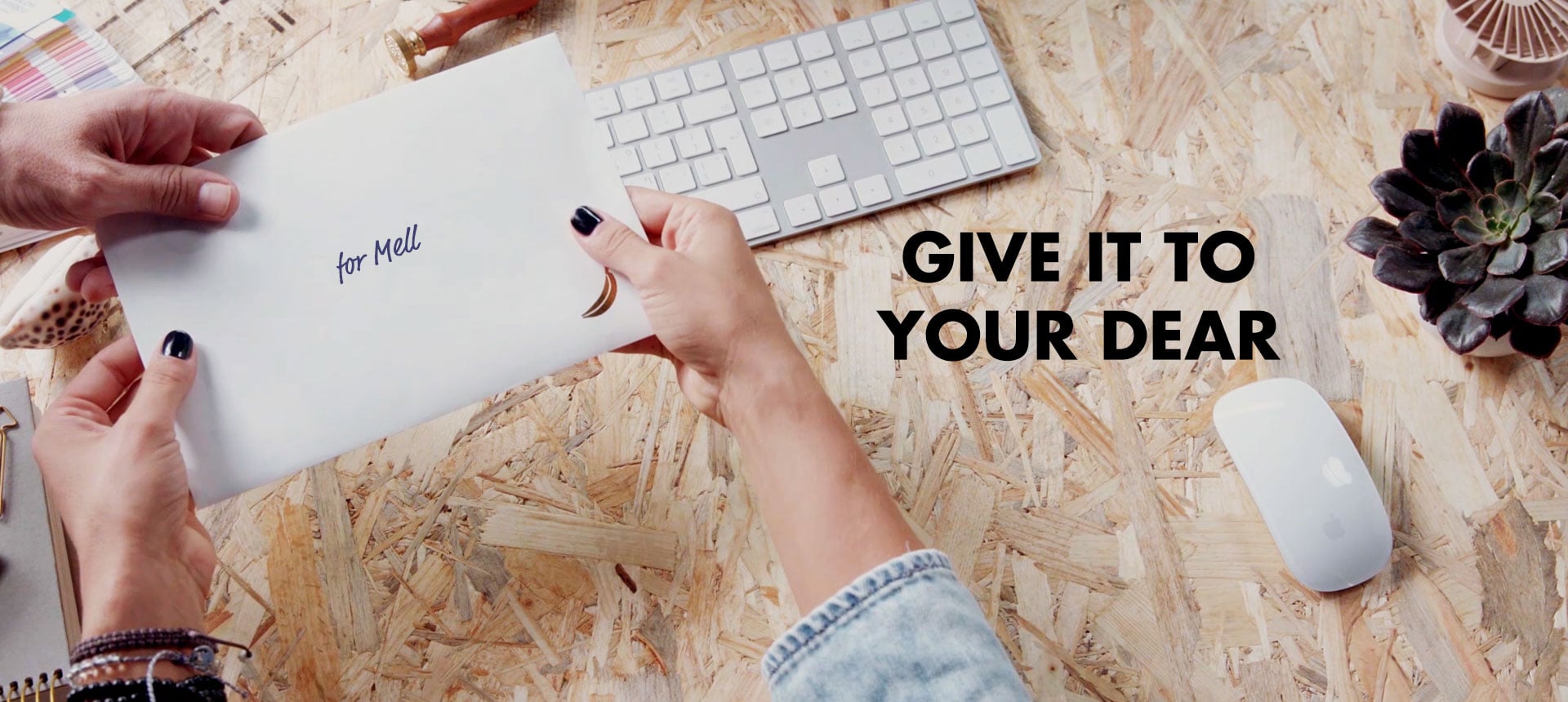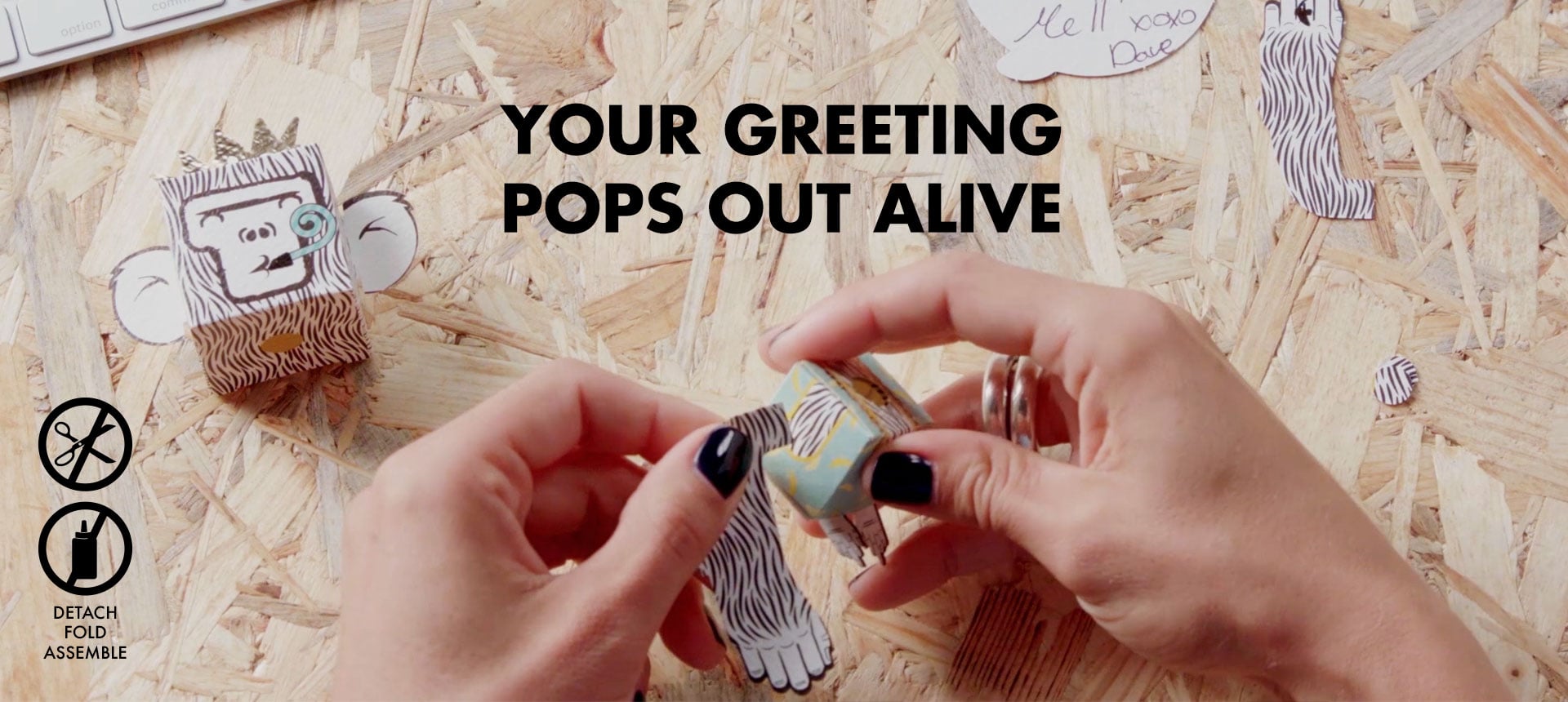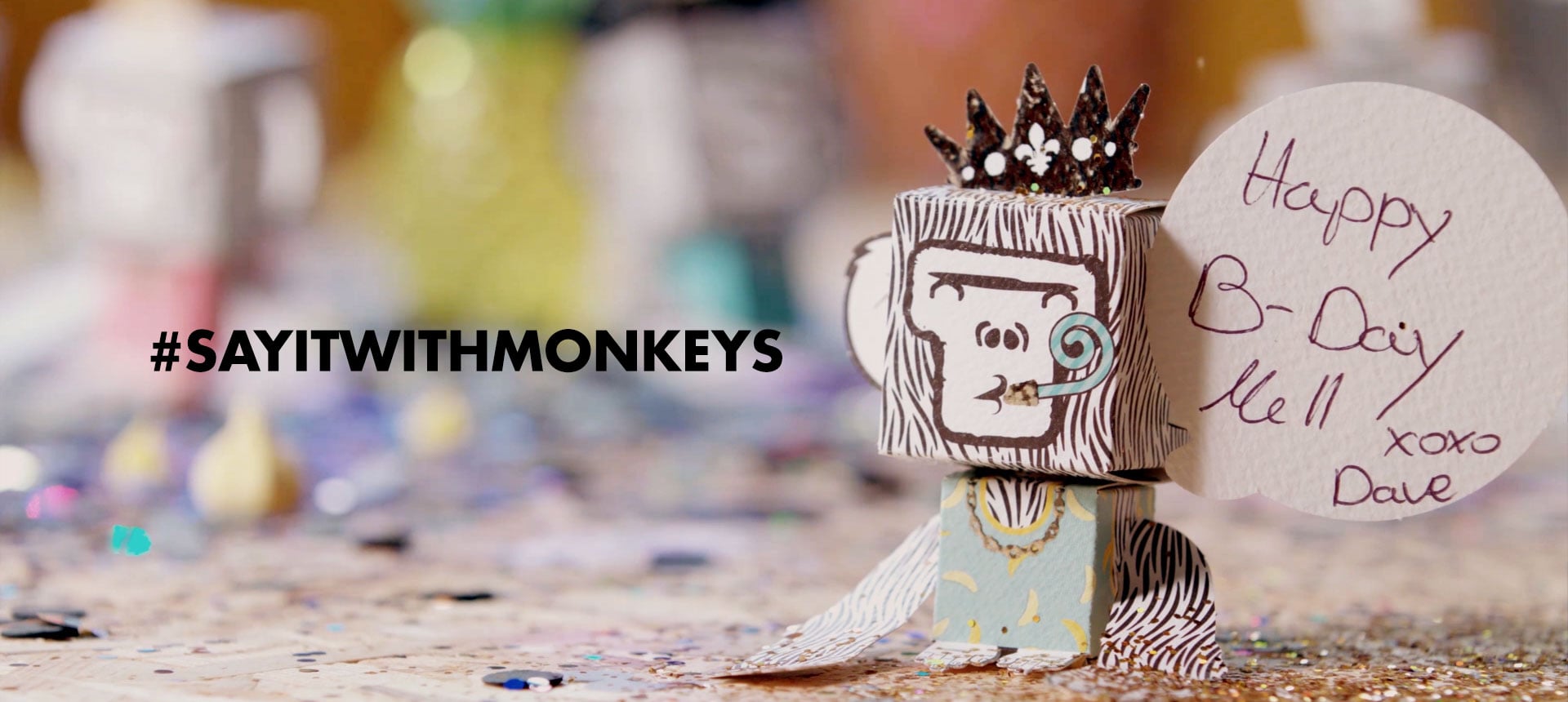 GRAB YOUR MONKEY
<<< FREE SHIPPING WORLDWIDE >>>
Share your love and appreciation with a unique card that's as fun to keep as it is to receive!

Greet 'n Pop is a foldable, 3D notecard that delivers your greeting in an unforgettable way and becomes an object to keep forever.

This monkey is more than just a card. Greet 'n Pop is a unique messenger that will help deliver your greetings of love, friendship and appreciation in an unforgettable way.
Just add your greeting and give it to someone you care about.

It's easy to assemble and let your message pop-di-pop to come alive!